Provocative Online Training 2016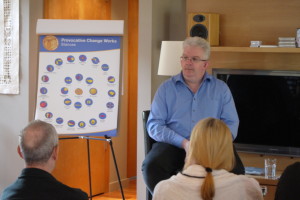 My international training schedule is getting increasingly busy with trips to Asia, USA and Europe. Often people would like to attend physical events but for a multitude of reasons can't make it to physical events. I also have students in Japan, India, USA, Hungary, Poland, Austria, Spain and other countries who want to maintain CPD. I have created the provocative online international study group facility to address these issues.
These groups are different to the occasional webinars that I run for the public. The focus of the study groups is to deconstruct client sessions and to explore the core elements that make up the Provocative Change Works model. This is particularly of interest to people who work with private clients in a coaching, therapeutic and business context. Study group attendees will also receive credits for the Provocative Change Works practitioner training as well as substantial discounts on products and a 20 min Skype session with myself.
Attendees will be given PCW handouts typically used in PCW trainings and encouraged to complete homework assignments as part of study group activities. The format of the trainings will be showing footage of a variety of client sessions from around the world which are generally not available for public viewing. During the online sessions I will be explaining how I am using the Provocative Change Works stances and other tools in the PCW skills set to provoke useful client change. I'll also be taking and answering questions during the 90 minute training sessions. It's going to be a lively dynamic online training and places on these trainings will be allocated on a first come first serve basis.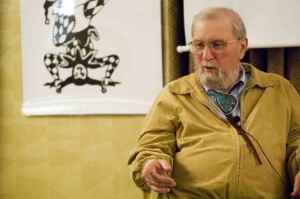 Frank Farrelly is a unique influence on the development of the Provocative Change Works model and as the custodian of the "Farrelly archive" I am uniquely placed to be able to show footage of his work. During these online trainings we will look at some unreleased Frank Farrelly footage and discuss the influence of Provocative Therapy on the creation of Provocative Change Works. Fortunately in this internet era there is now excellent technology that makes these international interactions possible in ways that would have been considered inconceivable just a few years ago.
The 2016 course will start in June and run for 3 months, with the first clip being sent to attendees early June followed by f a full online group discussion on Sunday June 19th at 12.00 UK time. I have deliberately made this course as cost effective as possible so the cost for the entire 3 months, which includes a 20 minute 1 – 1 Skype session with myself at a prearranged time. To secure a place PayPal £120 to info@nickkemp.com by May 28th
I keep these groups small to ensure the best possible attention, so I advise booking early to secure your place.