About Provocative Change Works
Main site here
In 2006 I created the Provocative Change Works model for communication. Provocative Change Works consists of three approaches to shift clients from "a stuck state" to a more fluid state, allowing for greater freedom and choice. This conversational way of working requires the practitioner to pay close attention to client responses, whilst maintaining their own excellent state control
These are:
Provoking or stimulating client responses by verbal and non-verbal interactions
Using non-specific or indirect Hypnosis and metaphor explorations, elicitations and challenges – to create "fluid states" for the client
Time Framing – Promoting new ways of moving through time and space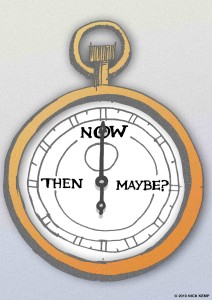 There are 3 levels of training to the Provocative Change Works practitioner. The completion of each level does not automatically qualify a student's acceptance to train at the next more advanced level. Some students may repeat a level and of course some individuals may be perfectly happy to train only to level 1 or level 2 standards. The practitioner course is the result of seven years intense study of how best to use provocation in client sessions, two decades of exploring personal development approaches including hypnosis and NLP and insights from over 5000 hours of client sessions in my UK clinics.
The level 1 training is essentially an overview of the PCW process, level 2 focusses on more in depth skills development and level 3 focusses on working in a live client context. Level 3 attendees will be expected to complete a number of homework assignments prior to attending the level 3 group event.
A PCW practitioner will have completed levels 1 – 3 as well as maintaining suitable continued professional development. In some instances the material for levels 1 – 3 may be taught on an individual as well as in a workshop group basis. All recognised PCW practitioners will be expected to comply with the PCW code of ethics.
A PCW practitioner is not qualified to teach PCW but has the requisite skills to work with clients. Revalidation for Practitioner level is every 3 years and practitioners will be expected to maintain their skills and understanding of the PCW process.
I am keen that there is a professional quality standard for this training process and attendees will be stretched with assignments as well as the actual group training. The following is an overview of the training structure with content bullet pointed. This is not a definitive indication of all the content that will be taught, but rather an indication of the key areas for levels 1 – 3 PCW training that are needed for a student to become a practitioner.
Level 1 Introduction and overview of concepts
As suggested this is the ground level first stage to PCW training.
This is what is included:
Ability to use provocative stances and understand stance implications
Awareness of core provocative exercises and ability to incorporate exercises   with icon cards
Ability to demonstrate Voice Tempo Exercise
Ability to adopt appropriate manner for client sessions
Ability to demonstrate Arm Relaxation exercise
Ability to use nonverbal skills to assist in changing states
Ability to demonstrate the Integration of hypnosis and provocation elements with ease
Level 2 – Skill development
This second level focusses on developing skills and precision when working with clients. Here there is more emphasis on state control and being able to work with greater fluidity.
This is what is included:
Ability to improvise and grasp key improvisational skills in client sessions
Creating l inductions using client metaphors
Identifying and challenging metaphors in client sessions
Ability to use PCW spinning feelings to change client states
Voice training and inflection skills to become a more powerful communicator
Ability to identify and use language patterns to NLP Prac standard
Ability to use suggestive predicates to direct client attention
Ability to identify and explore metaphors in conversational language
Advanced hypnosis awareness and usage of Ericksonian patterns
Ability to create and record 5 minute hypnosis induction for specific client needs
Ability to use all provocative stances with ease and understand the stance implications
Identify drivers for behaviour and recognize problem patterns in clients
Review an existing PCW client session on video and write up commentary detailing elements of PCW approach used during this session
Level 3 Therapeutic and Business applications
This third level is for those who want to become practitioners and work with clients in therapeutic and business contexts. A practitioner needs to be able to demonstrate the skills in a context with clients as well as having an in depth understanding of the skills.
This is what is included:
Therapeutic and Business applications of PCW
Structure client session from initial contact to follow up sessions
Strategic thinking exercise
Using Fractionation in client communication
Demonstrate fluidity with all 3 aspects of PCW
Provide  case studies of working with clients
Ability to work with live client with supervision
Ability to use stories/metaphors at advanced level
Produce Feedback CD for client using client notes & session information